We're a purebred boxer breeder located in Brampton, Ontario.
Call 905-794-1273 or 416-836-0139.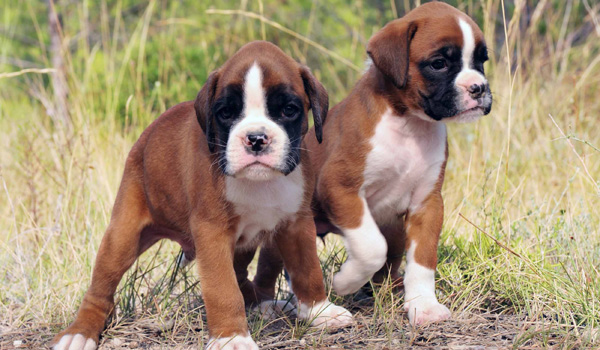 Beautiful boxer puppies
Our puppies are gorgeous with a great temperament. When you find your perfect match, your puppy will come dewormed with their 1st shot, health records, tail docked, dew claws removed, microchip, instructions and CKC registration.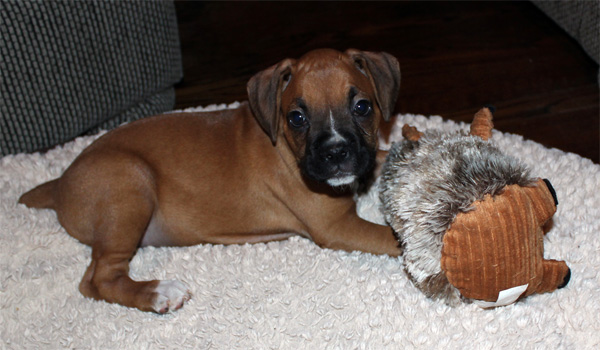 See the difference
We love our puppies and it really shows! Each little one is cared for like a member of our family until they become one of yours. We'd love you to come see our pups but if you're on the fence, see what some of our puppy's parents have to say.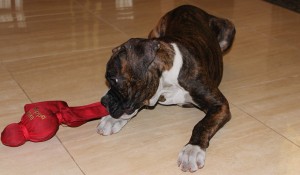 Looking for a home
We have 2 puppies available. They were born to Jersey and Ruckus on November 15, 2015 and are ready to go to their forever homes. Call at (905)794-1273 or email info@boxerpups.ca to make an appointment.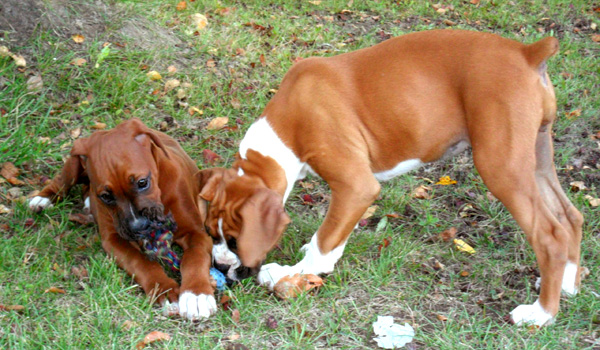 Get in touch
Do you have a Boxer question? Are you interested in getting a boxer and would like to schedule an appointment to view our current litter? Would you like to join our waiting list for a future litter? Feel free to call 905-794-1273 or email info@boxerpups.ca.
Welcome to Our Site
A puppy is a life long commitment that can have many rewards. They can provide you with companionship, friendship, unconditional love, security and so much more.
If you are ready or even thinking about purchasing a boxer puppy as a pet, then you have come to the right place. Our family has been breeding beautiful boxers for over 30 years and have gained a wealth of knowledge on our favourite breed.
Our puppies are hand raised with a ton of love and care and are socialized with children and other dogs. We do our best to give them the healthy start they deserve so that they can live long and happy lives.